Leading the Sliver handling technology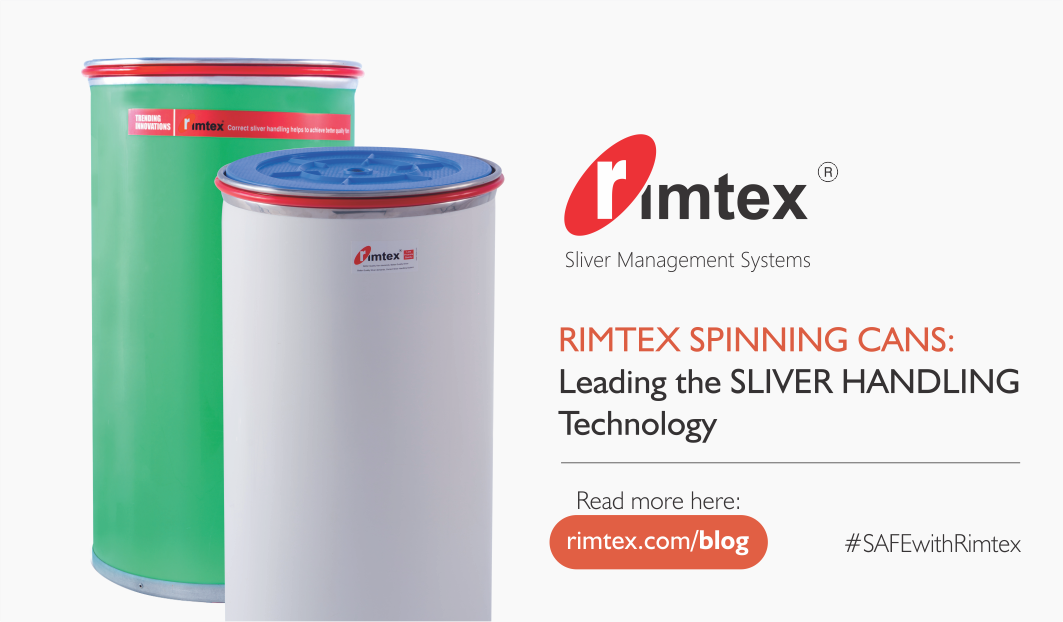 Spinning Cans Supplier
Rimtex is a foremost supplier of Spinning Cans to leading spinning mills across 57 countries; continue reading to know more about their world-class solutions.
Ever since its inception in 1992, Rimtex Spinning Cans has been at the forefront of the spun fibre's evolution. Rimtex manufactures the best quality spinning cans that help solve multiple sliver management issues like – Fibre Yield, spinning machine efficiency, spinning speed and flexibility.
Spinning Cans Manufacturer
Rimtex has many firsts to its credit. It is the first company to manufacture Rivetless Spinning Cans in India; it is also among the first companies to introduce 'Patent Design' in Spinning Can. The Rimtex DUO Spinning Cans come with the most advanced HDPE sheet technology, and its SUMO range has brought in breakthrough innovation that enhances Yield per Spinning Can by nearly 10%. This ability to continuously innovate makes Rimtex Spinning Cans the most preferred Sliver handling system. To date, Rimtex would have shipped more than 5 million HDPE Spinning Cans worldwide.
Spinning Cans Accessories
The complete in-house Spinning Cans accessories and components manufacturing capacity of Rimtex ensures total control over the Spinning Can quality. Rimtex's penchant for excellence leads to trending innovations in the Spinning can industry, and the company proudly exports to 57 countries across the globe including Turkey, Uzbekistan, Vietnam, Argentina, Brazil, South Africa, and more. The Spinning Cans manufactured and designed by Rimtex come with these unique advantages:
Advantages of Rimtex Spinning Cans
Durability: Rimtex Spinning Cans perform to their total capacity throughout its life.
Seamless & Smooth cylinder body: The smoothness of the cylinder body of HDPE Spinning Can prevent sliver damage.
Compatibility: Rimtex Spinning Cans provide optimum performance due to high compatibility levels with all kinds of spinning machines.
Consistent Performance: Spinning Cans start losing their characteristics and are impacted by the wear of operations resulting in an imperfect yarn package. Rimtex Spinning Cans provide consistency throughout its working life.
Globally renowned design: Inappropriate Sliver Can design damages the Sliver, leading to imperfections. Backed by experience and solid research, Spinning Cans by Rimtex are the best solution for optimised Yarn spinning.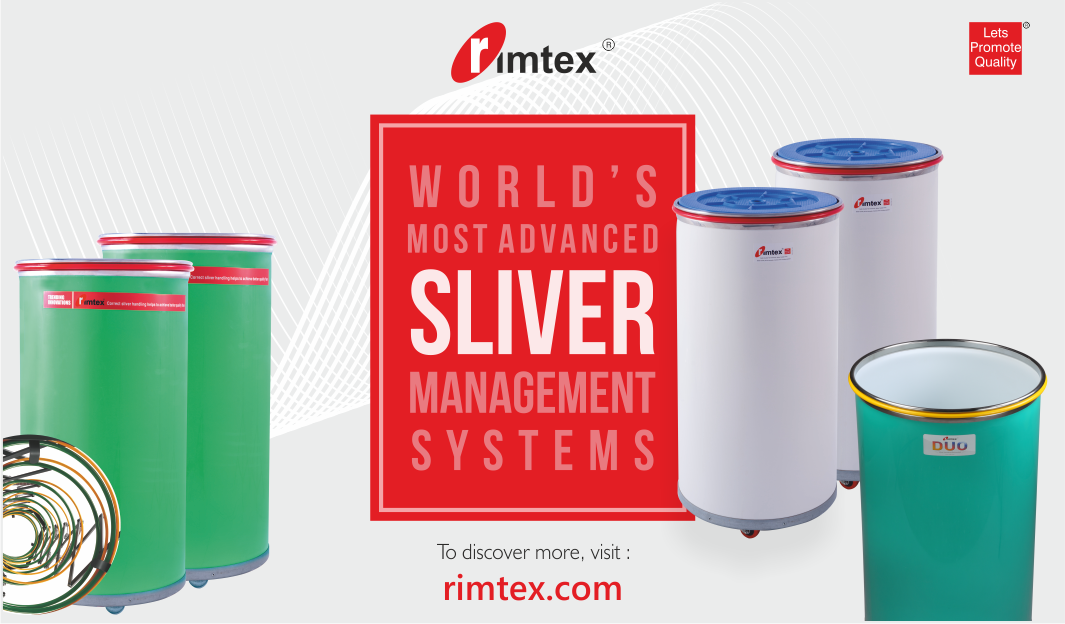 Sliver is the primary raw material for yarn, and incorrect Spinning Can will harm yarn quality. Rimtex Spinning Cans assure optimised production to spinners, eventually helping yarn makers augment their end product quality and gain more profits.
Share your requirements on enquiry@rimtex.com
Know more about Spinning Cans Visit: rimtex.com