Handling Sliver Since 1992

Rimtex Provides the Best Sliver Handling Solutions
Since over 25 years, Rimtex has consistently provided the Textile Industry with sliver can innovations to overcome process challenges related with converting raw fibre into yarn.  Rimtex today successfully caters to the needs of Spinners, spread across 57+ countries of the globe. Rimtex is among the most reputed companies from India in the Textile Machinery manufacturing segment, which has successfully carved a niche in Sliver Can manufacturing. Rimtex, today stands among the largest Sliver Can manufacturing company in the world.
Customised Sliver Cans Manufacturer
Rimtex is the only company to introduce Customised Sliver Cans – these are made as per Spinners' specific requirements.  The latest innovation, launched at ITMA Milan Exhibition  in 2015, is the Range of Rimtex UTILITY COMBINATION CANS – UCC – One Can for multiple Sliver Handling is a breakthrough invention that solves multiple challenges for spinner.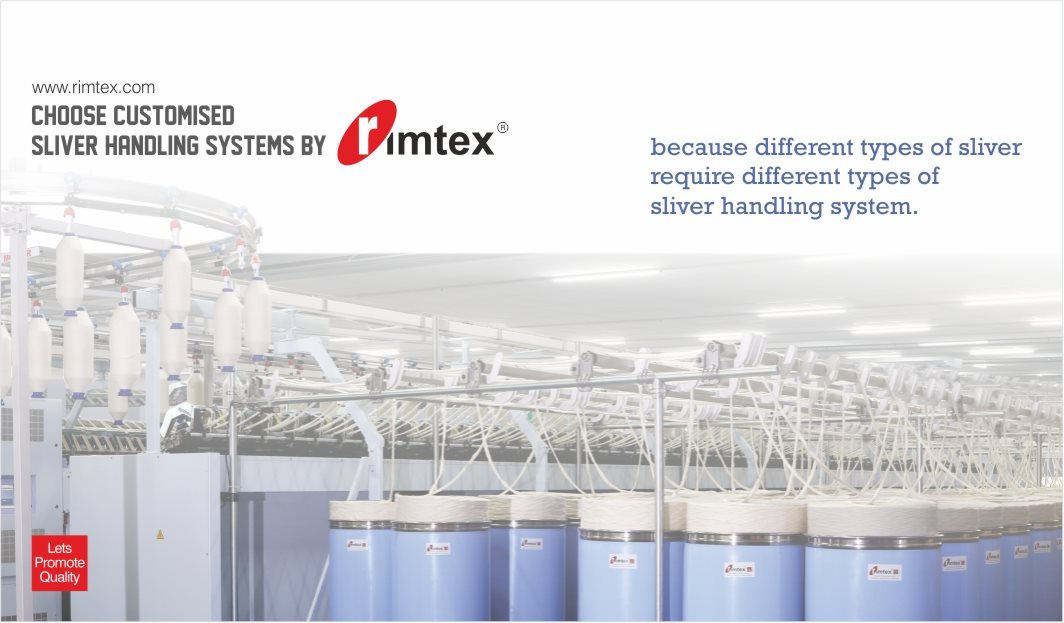 Quality Sliver Cans
Quality is central to every function of Rimtex Sliver Can. At Rimtex, orientation towards Quality goes far beyond its utility of being a feature of differentiation; rather Quality is nurtured and promoted as a value to enhance the overall improvements in the Sliver Can Technology across the globe. Within Rimtex the penchant for excellence has led to complete in-house manufacturing of all major components that affect the final quality of the Sliver Can. This is a huge advantage for Rimtex that puts it far ahead in the league of quality.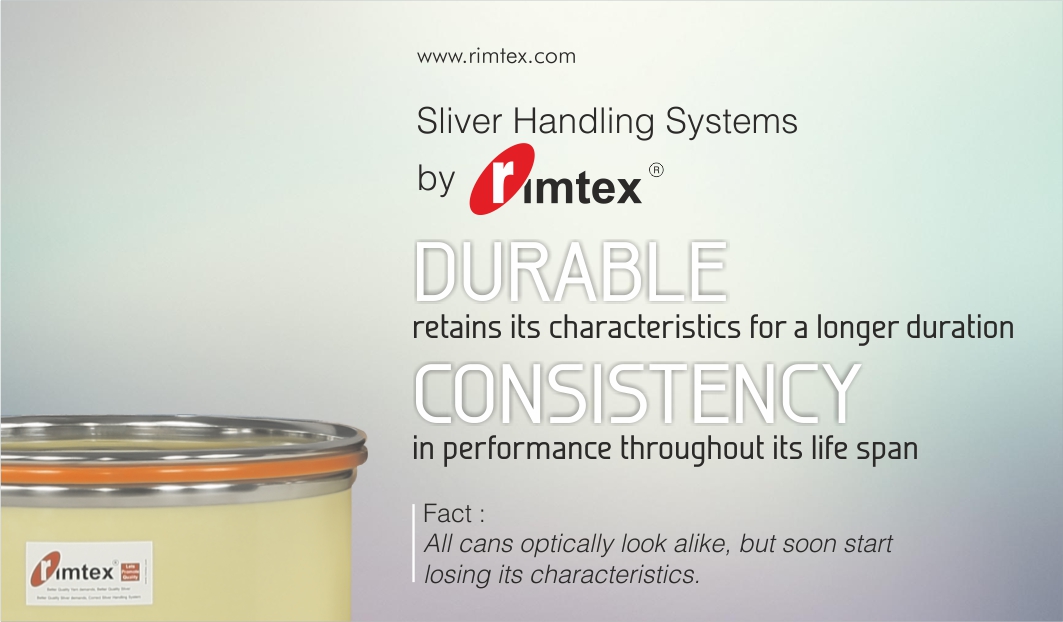 Sliver Handling
Combed, Carded or Polyester – Better Yarn demands Better Sliver, Better Sliver demands Better Sliver Handling, Better Sliver Handling demands Correct Sliver Handling System.
For more details of Rimtex Sliver Handling System please write to: enquiry@rimtex.com or visit www.rimtex.com