PRESENTING SUMO MINI I RIMTEX NEW SPINNING CAN LAUNCHED AT ITMA 2023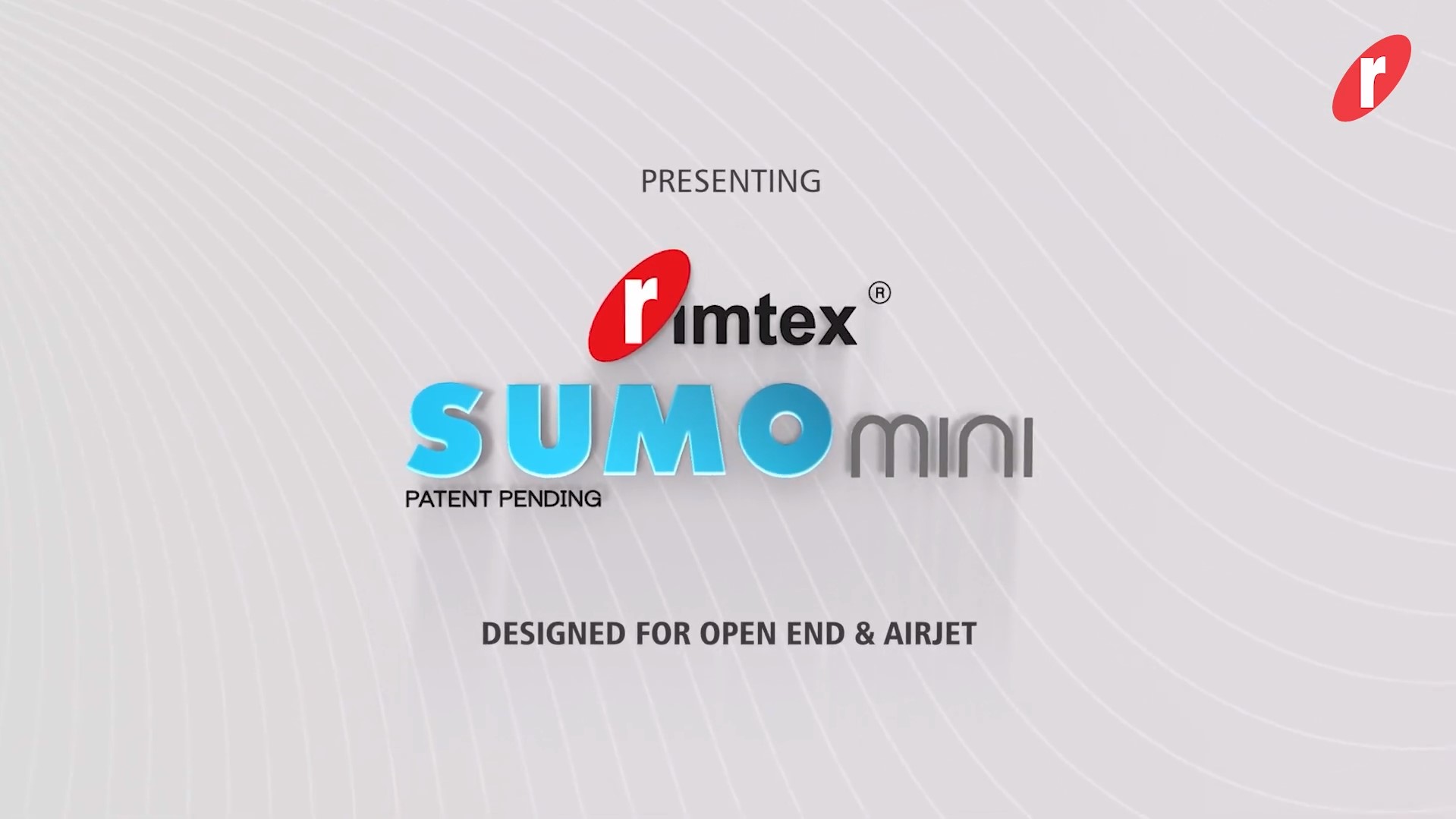 Sumo Mini is a unique innovation by Rimtex, which redefines the boundaries of spinning can technology. With Sumo Mini, spinners can achieve remarkable gains of up to 10% in output without the need to modify their existing machinery. This ground-breaking technology revolutionises the spinning process, through the medium of Sliver Cans, an often-overlooked area for innovation. Rimtex is dedicated to advancing Sliver Can technology, enhancing spinners' quality and productivity. Sumo Mini is a notable achievement in this journey.
INCREASED SLIVER LOADING NOW IN OPEN END AND AIRJET
Sumo Mini brings Rimtex's globally renowned 'Increased Sliver Loading' technology to smaller-sized cans, catering to Open End and Airjet spinning. It enhances the efficiency to newer levels like never before. Embrace the power of compact excellence and revolutionise your sliver management with Sumo Mini. Experience a transformative increase in sliver output while utilizing your existing infrastructure. Discover the game-changing innovation that is Sumo Mini – a true powerhouse in spinning can technology.
SAME CAN SIZE, MORE SLIVER LOADING. THAT'S SUMO MINI.
One of the key advantages of Sumo Mini is its compatibility with existing spinning machinery. This innovative spinning can integrate into the spinner's current setup, eliminating the need for costly modifications or equipment replacements. Spinners can leverage the benefits of Sumo Mini, gain sliver output without any stoppages or modificaitons.
SUMO MINI SPINNING CAN – SMALL CAN THAT MAKE'S A BIG DIFFERENCE
The benefits of Sumo Mini are plenty, and above all it is designed and developed to boost mill's profit. Here are some of the key advantages of the new innovative spinning can from Rimtex:
Maximises machine productivity
Increases sliver output by upto 10%
Better sliver consistency
Reduces stoppage of rotor in OE and Spin Position in Airjet
Enhances sustainability quotient of the mill
BOOSTS MILL'S PROFIT
This path-breaking new spinning can is launched at ITMA MILAN 2023. Discover the game-changing innovation that is Sumo Mini – a true powerhouse in spinning can technology.
Write to us on enquiry@rimtex.com to know more.