Unfolding at ITMA 2023, Rimtex Group's transformative spinning technologies. Get ready to be amazed!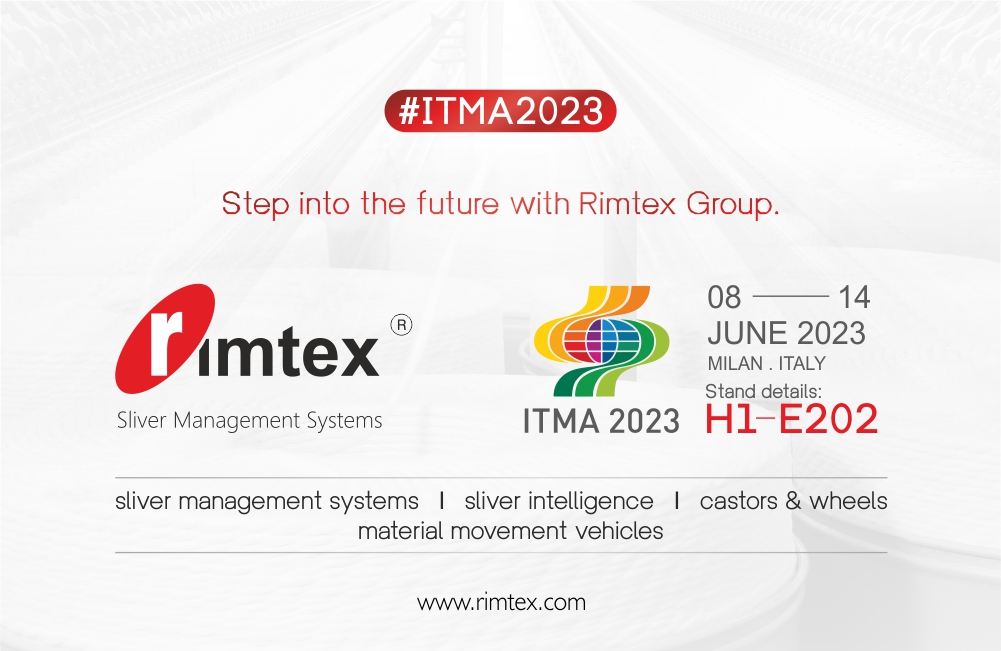 Embracing its legacy of innovation and excellence in manufacturing spinning cans and components, Rimtex Group is poised to unveil a remarkable array of product innovations and showcase their latest international line-up at the highly anticipated ITMA 2023 event in Milan. Committed to propelling spinning technology forward, Rimtex aims to empower spinning mills with transformative solutions that not only enhance the value of yarn but also revolutionise the efficiency of spinning machines. If we go by the reports, the Rimtex group promises to introduce a new era of cutting-edge advancements that will redefine the spinning industry's future.
In the quest for enhanced production efficiency and elevated quality standards, leading spinners worldwide are on the lookout for new paradigms. Recognising the evolving needs of the yarn manufacturing industry, Rimtex Group diligently monitors its development and steadfastly commits to spearheading the future of spinning. With a strong focus and research on sustainability, spinning mill agility, future-oriented sliver can transportation solutions and segment-specific castors and wheel designs, the Rimtex Group has been developing a host of technologies. The culmination of these efforts will be unveiled at ITMA 2023, where Rimtex is set to showcase a range of ground-breaking technological innovations. The buzz surrounding these advancements is palpable, and the industry eagerly awaits advancements from Rimtex.
For decades, Rimtex has been at the forefront of technological shifts in the industry, and this year's ITMA is set to be bigger, better, and more spectacular than ever. Mr. Gaurav Parmar, joint MD of Rimtex Group, expresses their commitment to the development of the spinning industry, stating, "The industry looks up to Rimtex Group for new solutions that set the course for the future. Each one of us at Rimtex is driven by our passion and dedication, which fuels our innovative ideas and pioneering technologies. This ITMA will be truly special as we launch a whole new range of futuristic spinning solutions. We are excited to welcome you to our stand at ITMA."
Rimtex is set for an exciting and transformative display. The anticipation grows as we await to showcase our research-backed spinning solutions at the event.
Make sure to visit us in Hall 1, Stand no E202.