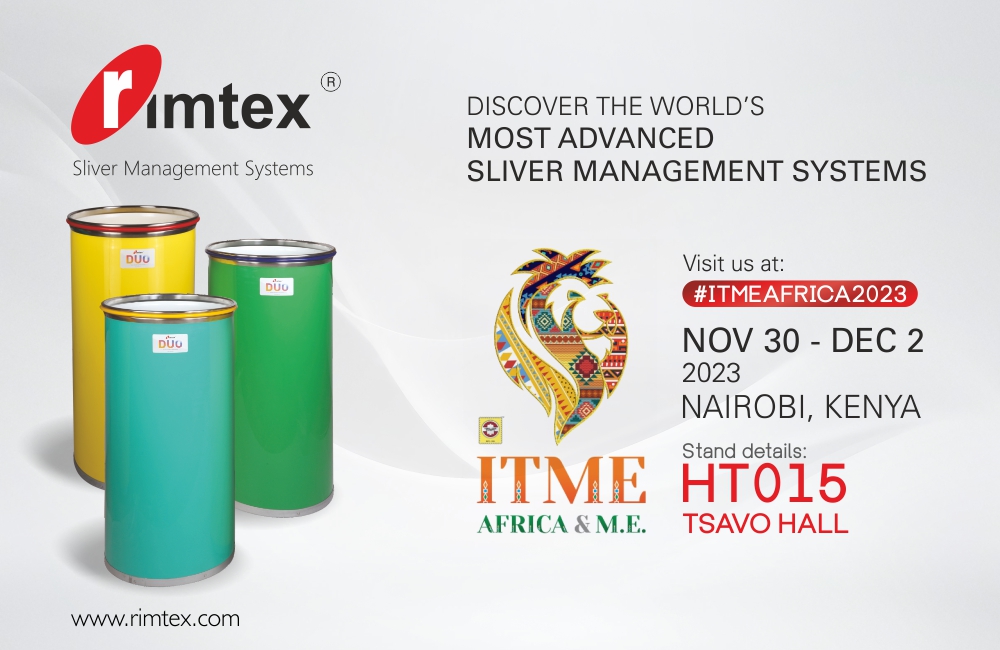 ITME Africa & M.E. 2023
Start Date : 30/11/2023
End Date : 02/12/2023
Location : Nairobi, Kenya
Stand Details
HT015 TSAVO HALL
Description
Rimtex is thrilled to announce its participation in the 2nd edition of ITME Africa & M.E. 2023, scheduled to take place from November 30th to December 2nd, 2023, at the prestigious Kenyatta International Convention Centre in Nairobi, Kenya. This event serves as a pivotal platform to showcase our transformative technologies that are set to redefine the spinning industry. With the theme "Prosperity through Textile Technology & Engineering," ITME Africa & M.E. 2023 opens doors to the burgeoning textile sector in the African continent and Middle East.
At our exhibit, Rimtex will be showcasing its groundbreaking innovations in sliver handling technology that is transforming the spinning industry across the globe. Our commitment to excellence and cutting-edge solutions is what sets us apart. Join us at this remarkable event and be part of the future of yarn spinning.
Know more about Rimtex's patented spinning cans and other innovations here: Rimtex ITMA 2023.