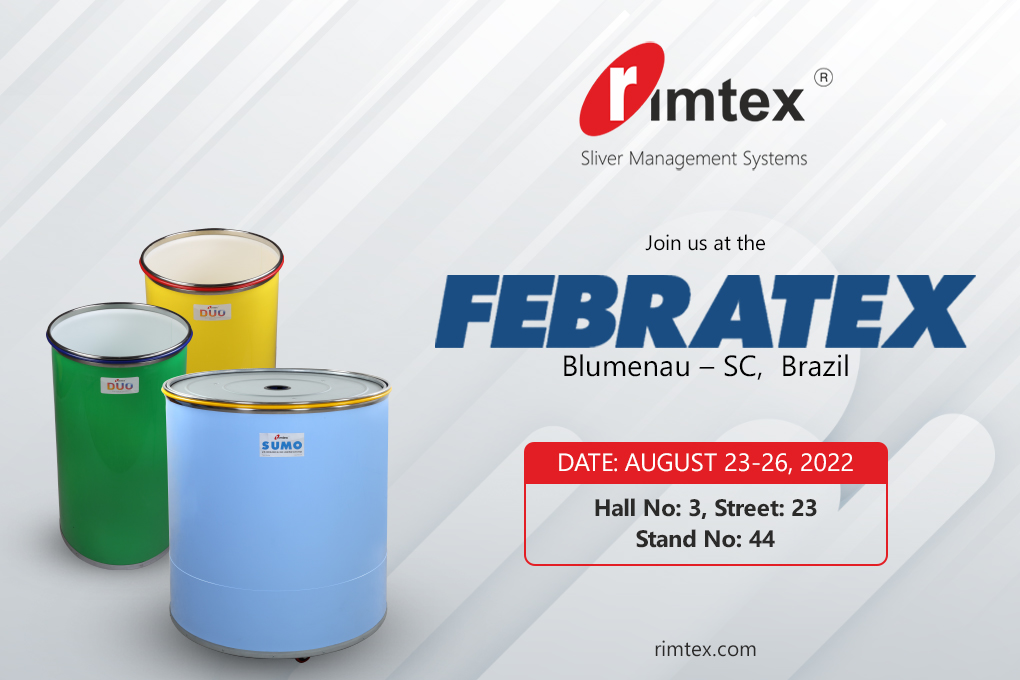 FEBRATEX – Brazilian Trade Fair 2022
Start Date : 23/08/2022
End Date : 26/08/2022
Location : Blumenau – SC, Brazil
Stand Details
Hall : #3
Street : #23
Stand : #44
Description
FEBRATEX – Brazilian Trade Fair for the Textile and Apparel Industry.
Febratex is the largest fair for the textile industry of the Americas, reinforcing the importance of technological innovation for the sector. It will circulate through the five pavilions of the fair, to check the main launches, new technologies, products, services, and also to conduct good business with the brands presented by national and international exhibiting companies that generate the development and provide the technological advance of the textile production chain in the world.
Rimtex has been showing consistent growth in demand for – Rimtex Duo Spinning Can and Rimtex Sumo Spinning Cans. The company is delighted about the high level of trust spinners have in Rimtex Spinning Cans. At Febratex 2022 we will showcase all our updates and new developments to our customers and the spinning industry of Americas.